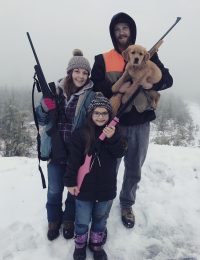 Christina has been with the Amazia team since October 2017. She graduated from Carrington College's Veterinary Assisting Program in 2011, and has been in the veterinary field since 2012.
She has a daughter named Abigail, a step daughter named Paisley, 3 dogs (Moose, Blue and Princess Peach), 2 cats (Freya and Charcoal), and a very giving/gullible other half, Luke.
They enjoy the outdoors, boating and fishing, hunting, sports, and friends/family.