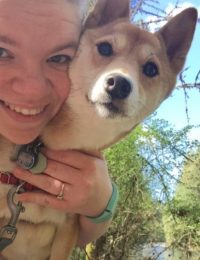 Danielle has been working in the veterinary field since 2015 and started working at Amazia in early 2019. Not a native of the PNW, Danielle moved here from Georgia in 2013 and worked in eye care before becoming a veterinary assistant.
Danielle and her husband live close by with their hamster, 2 dogs (both being a Shiba Inu) and their two cats.
In her spare time, she enjoys spending time outdoors such as camping, hiking, and kayaking with her husband and their doggos. Also, playing card, board and video games with friends and family.